Effeminate twink Robin takes his BF's thick cock
First guy you see is this bleached blonde stud Adam Torres with blue eyes and undeniably stylish hairdo. He's wearing a simple orange shirt with checkered shorts. When you're this handsome, you don't have to dress to impress. His boyfriend Robin Palmer is even hotter: he has dark hair, slightly squinty eyes and perpetual Blue Steel plastered on his face. He's also wearing a simply plaid shirt and white underwear. The boys seemingly stare off for a bit, letting the sexual tension build up. Blondie grabs his boyfriend's cock, just to assert his dominance. He then proceeds to grope that ass while smiling for the camera. The next thing you know: our brunette model-like hottie is getting banged from behind, like a cheapo whore. Blonde flips him on his back and proceeds to brutally penetrate that tight little asshole. To cap it all off, in the end, brunette decides to ride that cock while his boyfriend is mean-mugging the camera and squeezing that ass. This scene is special, the chemistry is off the charts here. Blond-haired hottie is aggressive, dominant, assertive and even domineering at times. His partner, on the other hand, is submissive and effeminate. This creates a perfect/explosive combo, you can basically cut sexual tension with a knife. It's hot and it's intense, you should go and see it, immediately.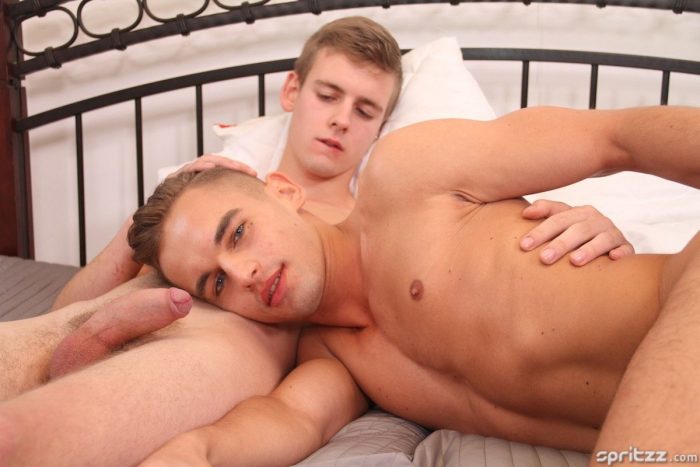 More this guys, click here!